Payroll and payroll automatization services by F-chain experts
Payroll and payroll automatization services by F-chain experts
Payroll  and payroll automatization services
Financial Chain Corporation (FChain) performs the entire range of tasks associated with the administration of payments to personnel. Working with our company is simple and convenient – the effectiveness of our solutions is time-tested and can be proven by successful work with international and local companies specializing in various businesses..
Administering regular payroll with personnel is an important part of any business, because employees need motivation to do a good job and getting salaries is the best incentive. Our specialists will make payroll budget calculation for businesses with any number of staff. We will calculate quickly, transparently and extremely accurately any kinds of charges, deductions, incentives used in your company. Cooperation with our company on favorable terms will help you avoid fines and liability envisaged for business owners who file a distorted report to the relevant authorities due to incorrectly calculated taxes and contributions to the payroll budget. But the complexity of the calculations in this case does not involve the increase of cost of services provided by our company. The basic package includes all the services that are needed for your business to effectively conduct business.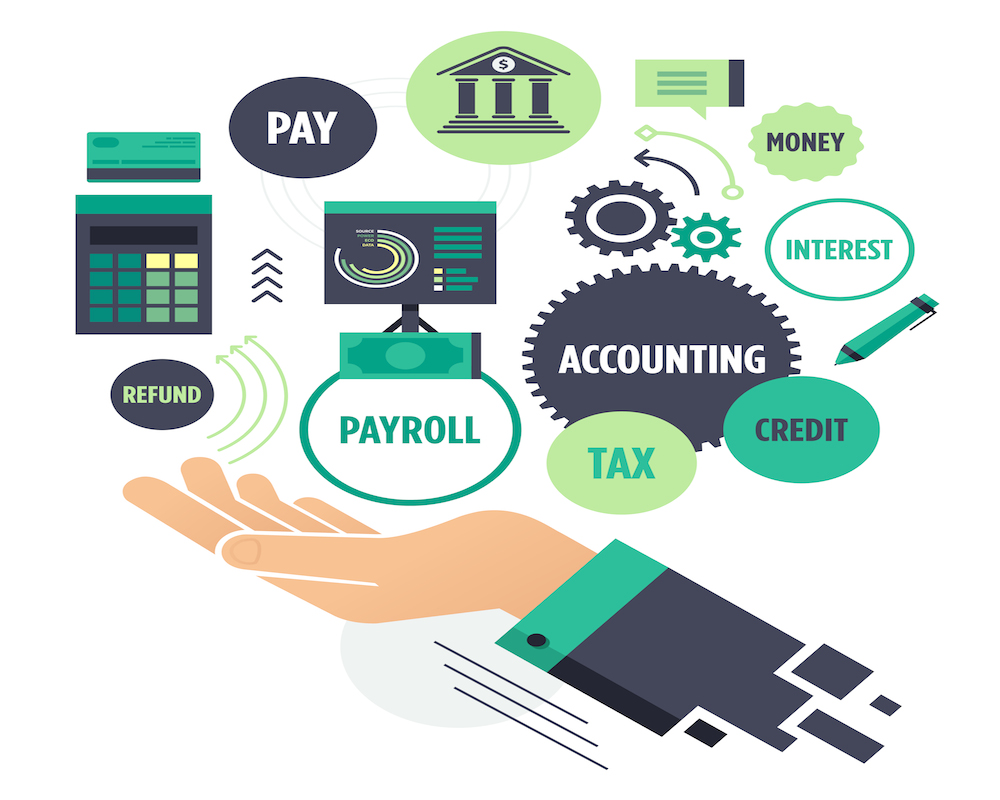 Automated payroll calculation
Many owners, keeping pace with the times, prefer to make payment of wages via 1C – basic software provided with various options. We offer a more sustainable solution – the optimal configuration of software, to which our experts will include not only the service associated with the administration of personnel, but also the options aimed at managing payroll budget.
If necessary, we will equip the configuration 1C with options on forming unconventional types of reports, user-friendly interface, system data files, etc. At that we are fully responsible for:
timely payment of contributions and payroll taxes;
correct calculation of salaries;
compliance with the period of preparation and delivery of reports on salaries, which are mandatory.

Payroll Accounting Services
Payroll accounting, services for the calculation of fees and taxes, preparing and delivering reports is a part of the system on effective personnel management, which our specialists are ready to take over thereby freeing valuable time for the owner in the business environment. Outsourcing payroll accounting is an excellent comprehensive solution that in combination with projects on HR administration guarantees good results. Entrust payroll accounting to professionals of our company by making a request via online contact details, and you can be assured of improved efficiency of your business. Wide range of outsourcing services at affordable prices, which are determined on an individual basis, will allow you to adjust not only the calculation of salaries for employees of the enterprise, but also to improve the overall management. Hundreds of our customers have already benefited from such a proposal, because it really works! High professionalism, prompt response to any wishes of our client, strict adherence to client interests, flexible pricing policy and absolute transparency of the work is what our specialists can offer you right now once you are ready to start a fruitful and mutually beneficial cooperation.
Are you impressed by our offer?
Consultation
Contact us or find nearest office